Thank you for visiting our website; we appreciate your interest. This website is maintained by Bogorad & Richards PLLC.
This page sets forth some important disclaimers and other policies of this firm and its website. Use of this website, www.bogoradrichards.com, is subject to the following Terms and Conditions. If you do not agree with these Terms and Conditions, please do not use this website.
John Thorpe Richards, Jr., is the attorney responsible for this website and its content. His address, and the firm's, is 209 Madison Street, Ste. 501, Alexandria, Virginia 22314-1764, and he may be reached at (703) 457-7820.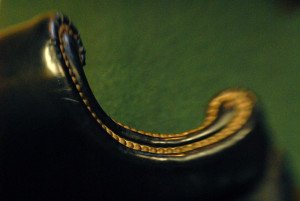 This website is for informational purposes only, and is intended to provide information about the firm of Bogorad & Richards PLLC. Nothing on this website is intended to be legal advice to anyone, and you should not regard any of the materials included or referenced on these pages as legal advice.
Nothing on this website is intended to create an attorney-client relationship. Communicating with Bogorad & Richards PLLC through this website, or by e-mail, or otherwise does not create an attorney-client relationship in the absence of an express agreement by Bogorad & Richards PLLC to create such a relationship.
Please do not send us any information on any particular legal matter for which you are seeking guidance unless you are asked to do so by an attorney working for this firm.
Bogorad & Richards PLLC, its attorneys and employees do not assume any obligation to respond to unsolicited e-mail, and the contents of this website should not be relied upon or used as a substitute for obtaining legal advice.
This website contains links to other publicly available materials published by third parties on their own websites. We have included these links as a matter of convenience to ourselves and those who visit our website. We do not have any control over the content of third-party websites, and by linking to those websites we are not endorsing any of their content, services, policies or actions. Nor are we recommending that you use any of the sites we have linked to on our pages. We assume no responsibility for the accuracy of the content of such third-party websites.
We reserve the right to revise or amend the materials on this website, including these disclaimers, policies and terms at any time at our sole discretion.
The materials on this website may not reflect the most current versions of laws, regulations or other legal authorities, and we expressly disclaim all liability for any use of this website or its contents.
These materials constitute attorney ADVERTISING MATERIAL. Any reference to specific past experience or case results is not meant to be a prediction or guarantee of similar results in any other case or representation, because each case or matter depends on a variety of factors and applicable law that are specific and unique to each case.
---
We welcome your feedback. If you have any questions or comments about the Bogorad & Richards PLLC website, or these disclaimers and policies, please contact us at info@bogoradrichards.com. Copyright © 2015 by Bogorad & Richards PLLC. All rights reserved. You may download and print out any part of this website for your own personal, non-commercial use. Any other reproduction or retransmission of the contents of this website without our prior written consent is prohibited.
Bogorad & Richards PLLC
209 Madison Street | Suite 501
Alexandria, Virginia 22314-1764
(703) 457-7820
(703) 457-7824 (fax)